CITY GUIDE: A guide to Manchester.
Another weekend, another city escape… this time to Manchester! Home of the football museum and some of England's most beautiful architecture, Manchester packs a punch for a weekend trip alone.
Rather than sprawling across miles and miles, Manchester has a definite city centre, with a 5km mile radius absolutely jam-packed with places to eat, things to see and bars to drink at. We only spent 48 hours in Manchester, but would have happily spent an entire week exploring this beautiful city. Here's my city guide to Manchester: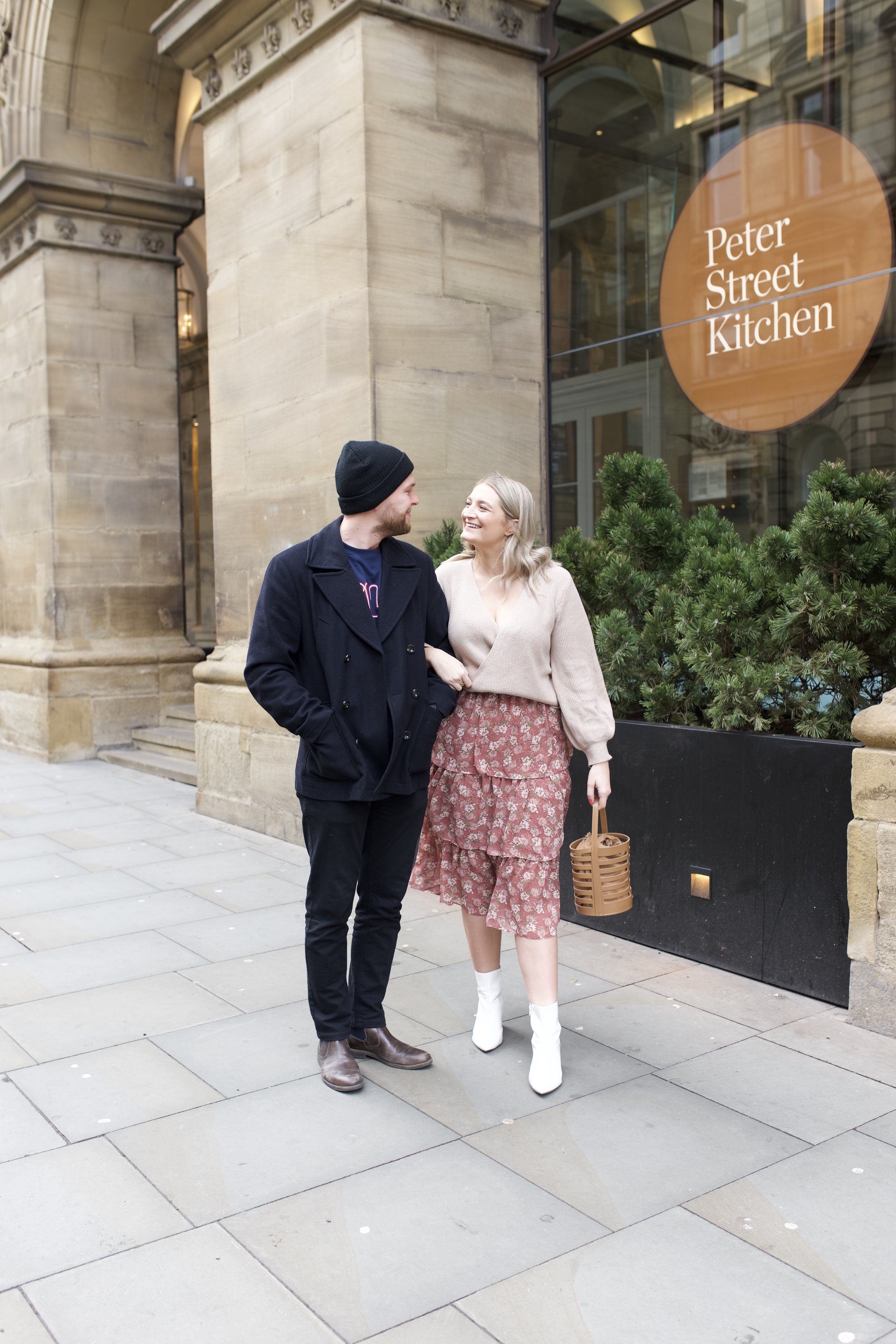 How to get around Manchester.
How to get around Manchester
From London, Manchester is an easy 2.5 hour train ride away. It's the easiest option, but train prices can be expensive, so book well in advance. If not, hire a car and make a real road trip of it. The trip is around 4-4.5 hours from the heart of London, and is an easy drive with lots of options to stop on the way.
In the city, we didn't need to use public transport once! Everything was located so centrally, that Uber or buses were unnecessary. Whilst walking round, we saw quite a few 'free buses', and you can view their timetables here. If walking around isn't appealing, there's also the local tram. It's apparently super-efficient and runs regularly throughout the city, you can view a timetable here.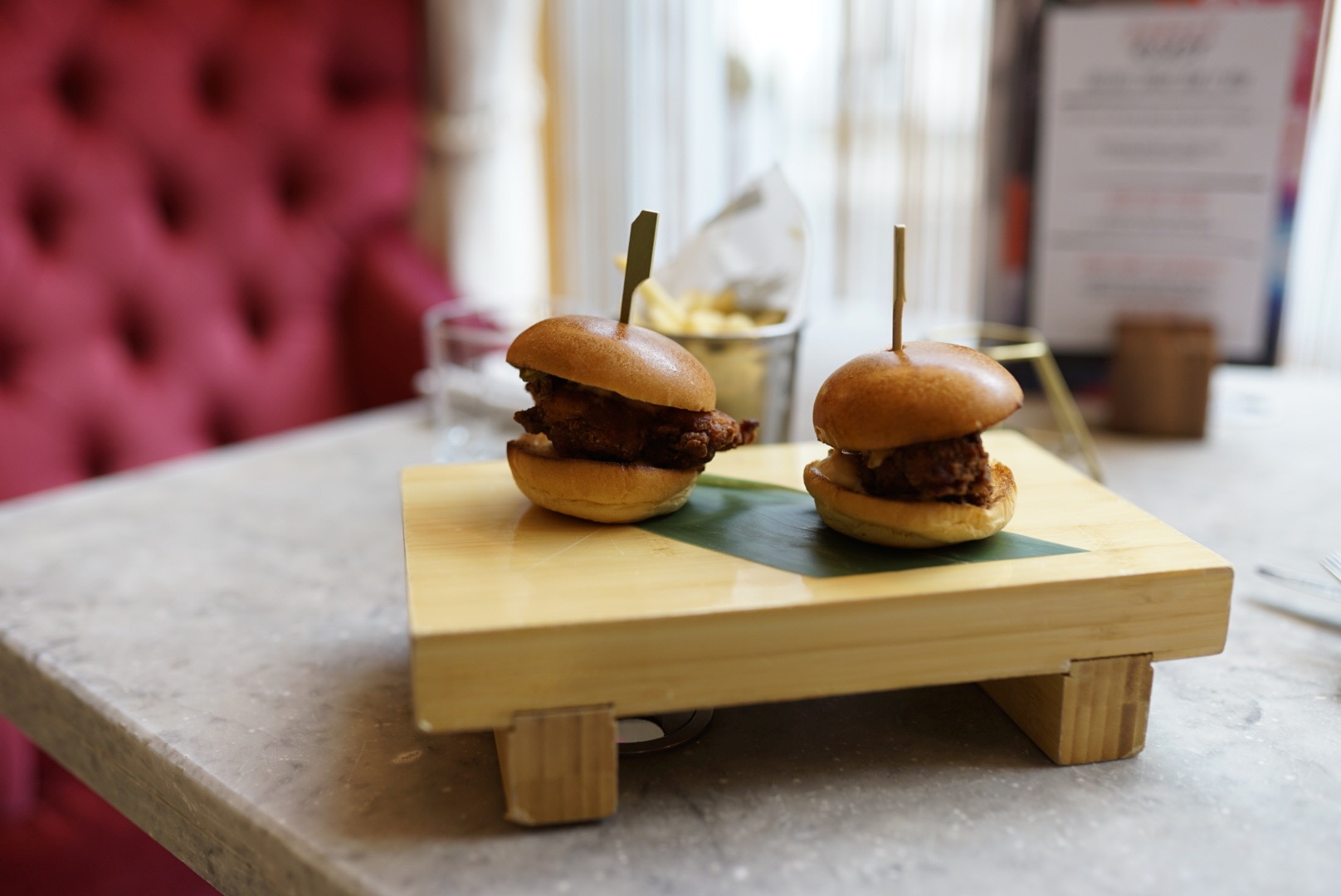 Where to eat and drink in Manchester.
Brunch: at Neighbourhood. If you're like me and love a bottomless brunch, then Neighbourhood is the place to go to. For only £30 per head you get to choose a brunch dish (I had the duck sushi, delicious!), and unlimited drinks for 1.5 hours. This includes gin, vodka, beer and cocktails, and is a fantastic deal. Even for early morning, Neighbourhood was jam-packed and had a great atmosphere. HINT: try to get a table in the pink downstairs area, it's an Instagrammer's dream!
Lunch: at 20 Stories. The tallest building in Manchester is also home to a stunning rooftop bar, 20 Stories. This is another hot-spot, and for a Saturday afternoon it definitely felt alive! The cocktail menu is extensive, and I'd highly recommend the "Cherry Tarte". Grab yourself a drink and settle in one of their igloos outdoors, or head inside for a panoramic view. Remember, don't leave without checking out the bathrooms… the entire wall is glass and offers an unobstructed view of Manchester.
High Tea: at Grand Pacific. This beautiful building is easily the grandest I've ever stepped foot in, with the sweeping staircase leading you to a light-flooded dining room with high ceilings and ornate gold. We had the sparkling wine high tea, and I cannot recommend Grand Pacific enough. Each bite was a taste sensation, and my personal favourite dish were the crumpets with lobster butter.
Dinner: at Peter Street Kitchen. Offering both small plates of Mexican and Japanese, Peter Street Kitchen is an absolute must when in Manchester. It's a very popular place, so make sure you book your table well in advance. Situated in the Radisson Blu Edwardian Manchester, it has incredibly high ceilings and a real modern Japanese feel to it, including a live DJ and empty sake barrels lined up behind the bar. Make sure you get a mixture of both cuisines, because they're both so well done and the menus are extensive. If you're hungry, go for the rib-eye , and if you're after something light, the calamari will change your life.
Late night drinks: Sunset Bar. Two words – Instagram heaven. This pink bar has a flower wall, neon signage and a covered outdoor area that screams style. They've got an amazing cocktail menu, and something to suit everyone. Joe went for the mojito and I had the frozen prosecco sorbet. While we didn't have time to eat, the sushi plates they brought out looked SO delicious. Make sure you book ahead if you're after food as well as drinks at Sunset bar.
Other Suggestions by people:
- Zaytoon for Lebanese
- Brewdog for a decent drink
- Bar San Juan for Spanish tapas
- Turtle Bay for Caribbean
- Vero Moderno for Italian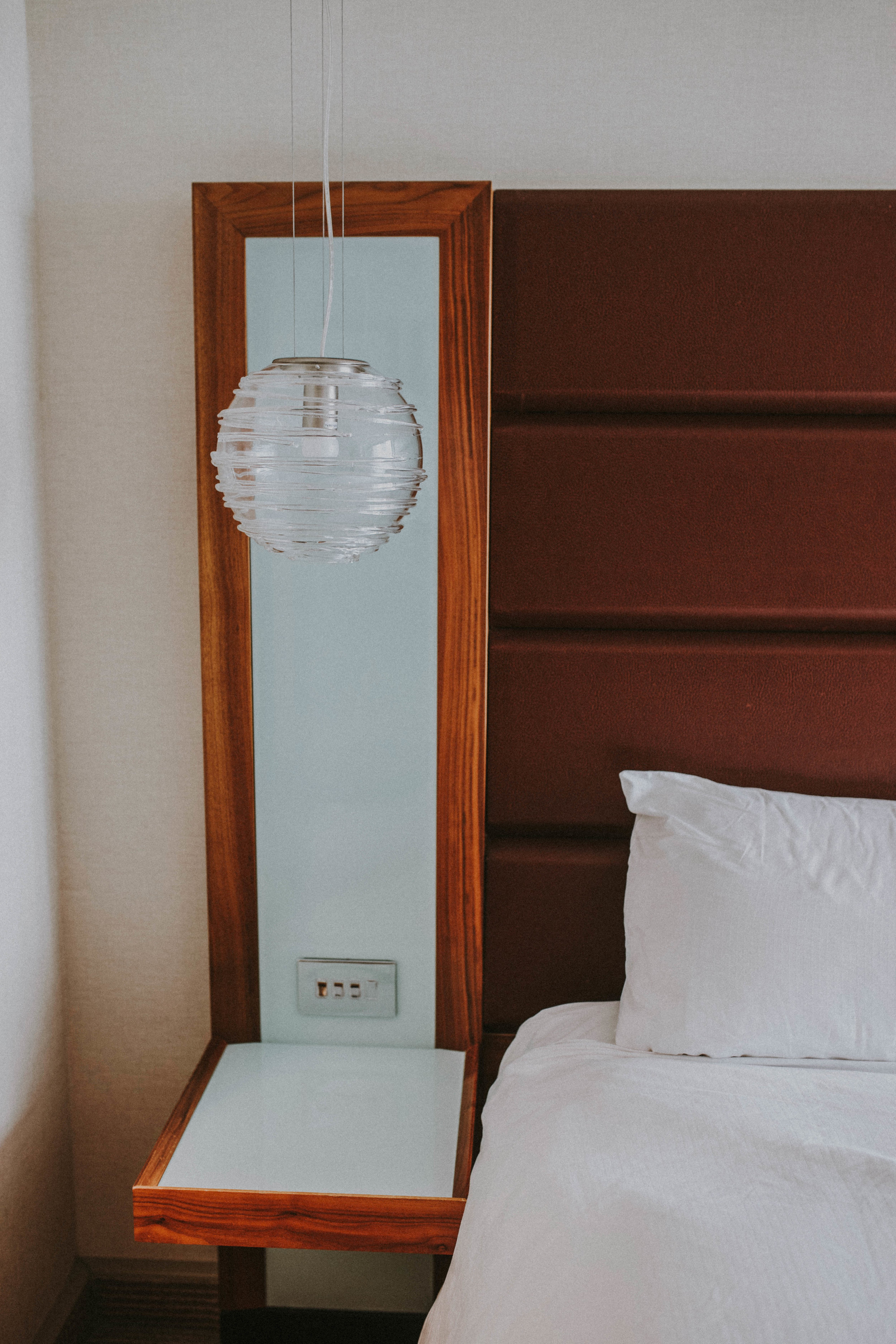 Where to stay in Manchester.
Where to stay.
We were very kindly hosted by the Radisson Blu Edwardian, and it was everything we could have hoped for. Five star luxury in the middle of the city, with everything we wanted to see/do within walking distance. I can't recommend them enough, and you can read my full review here.
Other options for where to stay in Manchester include:
Budget: The Travelodge Manchester Central Area has great reviews on Tripadvisor, and is rated second for best value in the entire area. Nights start at £49.
Normal: The Midland is located centrally, and is in a beautiful heritage listed building that people rave about. Nights start at £82.
Luxury: The King Street Townhouse is the first 'baby grand' hotel in Manchester, and offers unparalleled views of the city. Nights start at £162 for a basic room.
Have you been to Manchester? Leave your tips and tricks below so other readers can add to their itinerary :)